Talks
ADHDeveloper – Thriving as a neurodivergent software engineer
Telling a personal tale of being a software engineer with ADHD, what I learned as a tech team lead, and how I could apply the same techniques in my personal life.
I present "ADHDeveloper" to audiences in software and product development, in English and Dutch. It has featured at various meet-ups and a few international conferences on agile software development (XP 2023 Conference in Amsterdam and XP Days Benelux 2022 in Luxembourg).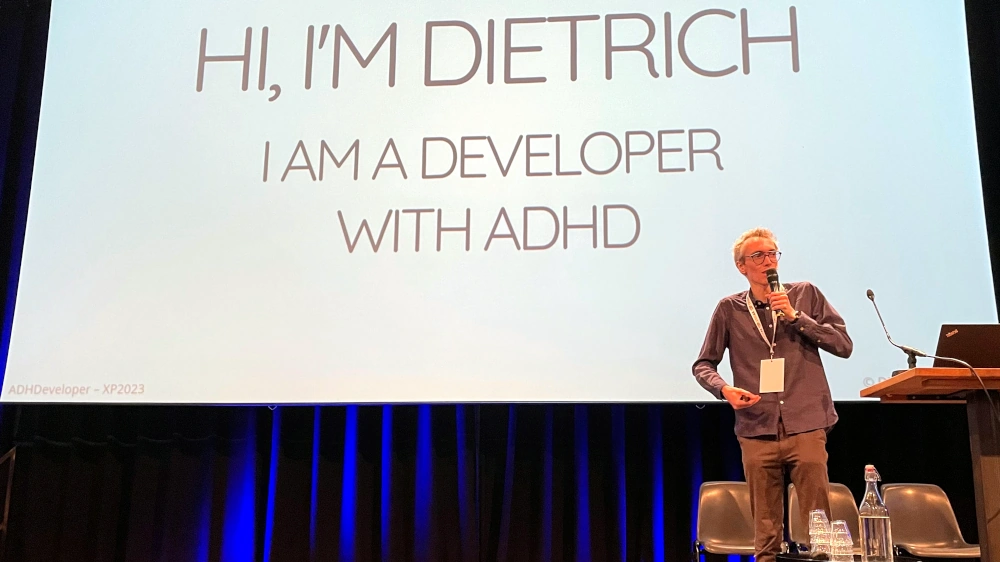 Neurodiversity in the workplace: discover the value of diverse brains
Discover how to grow your talent pool, improve team dynamics, increase productivity and create a supportive environment for all employees to reach their full potential.
For managers, HR professionals and teams of companies who want to gain more insights into neurodiversity and the positive impact of neurodivergent employees on the organisation.
"Neurodiversity in the workplace" is presented in English and Dutch together with Daphné De Troch. It has previously featured at Voka and during "Inspiration day workplace learning" at Artevelde University of Applied Sciences.
Interested in booking a talk for your event or organisation? Contact me!